KLM further expands approach for Sustainable Aviation Fuel
On 10 January, KLM started adding 0.5% Sustainable Aviation Fuel (SAF) for flights departing from Amsterdam. In addition, KLM will offer its customers the option of purchasing an extra amount of sustainable fuel. In this manner, KLM aims to stimulate the market for SAF. The face of travel is set to change in the future and SAF will play an essential role in this regard. In addition to fleet renewal and further innovation within the company and sector, KLM is committed to bringing about an energy transition. 
Thanks to our customers who participate in the Corporate and Cargo SAF Programme, KLM already has a relatively substantial share of the global SAF market today. Yet with a share of 0.18% in 2019, it is still less than 1% of our total fuel consumption. We realize that the 0.5% standard admixture on passenger tickets is a very small step, but an important one in the right direction and we hope other airlines will follow soon. We will have to work with all parties around us and come up with rock-solid solutions and innovations to further open the market for SAF.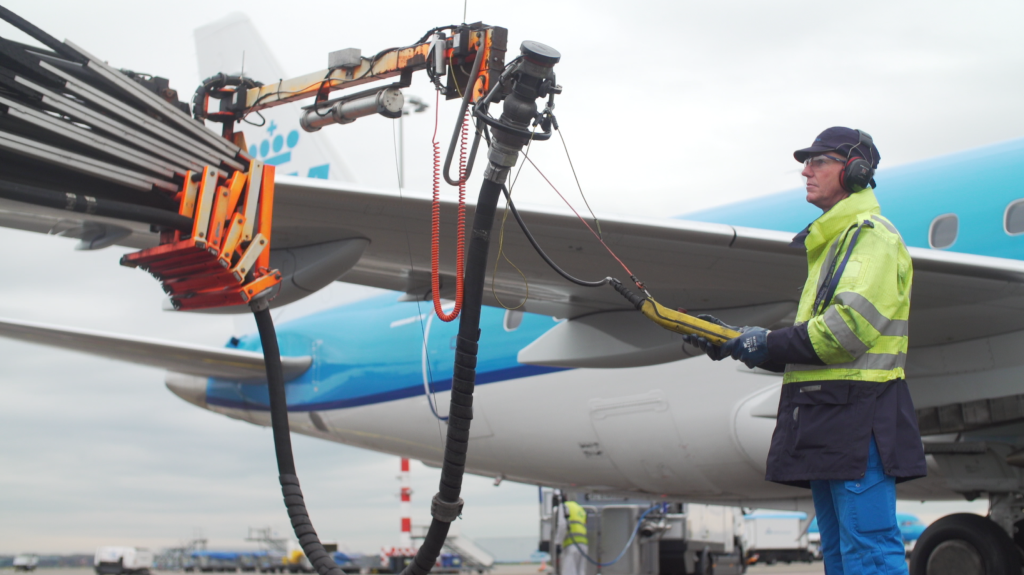 Reduce of CO2 emissions by at least 75% 
The CO2 emissions of SAF that KLM currently purchases are at least 75% lower than those of fossil kerosene. That is why, in the short term, SAF is the most important means of drastically reducing CO2 emissions, thus contributing to making aviation more sustainable. The costs for the sustainable fuel variant are at least four times higher and production is lagging behind. By increasing demand, KLM hopes to further develop the market for SAF so that supply is scaled up and sustainable fuel ultimately becomes cheaper.