Opening new Marriott hotels in 's-Hertogenbosch and Antwerp
The Den, 's-Hertogenbosch, A Tribute Portfolio Hotel
In March 2022, the new lifestyle hotel The Den, 's-Hertogenbosch a Tribute Portfolio Hotel will open its door. Here you will experience Burgundian hospitality and international allure. This new lifestyle hotel offers 160 stylish rooms, two lively restaurants and three bars, five meeting rooms and an Urban Gym. Hotel The Den distinguishes itself with its modern stylish design with a nod to the water system of its city. Get together in the all-day dining Restaurant & Bar The Den or go all-out in the cosmopolitan highlight Current Rooftop Restaurant & Bar with great views. Located on a prime location in the 'Paleiskwartier', which is easily accessible for all forms of travel. Within walking distance of the center and Central Station, this is ideal for visitors to 's-Hertogenbosch.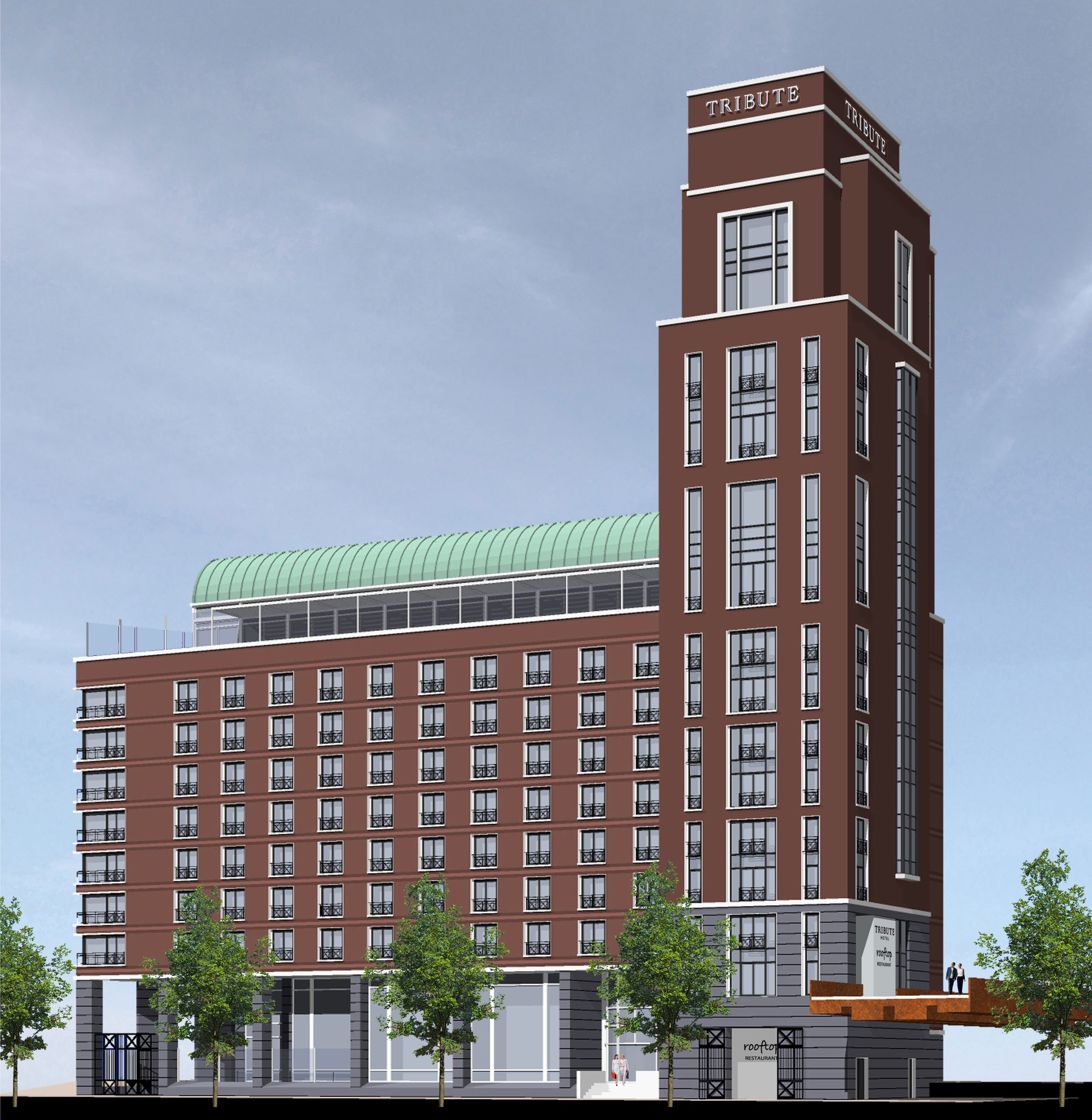 Sapphire House Antwerp
Sapphire House Antwerp, the highly anticipated luxury Marriott hotel, opens its doors as part of the Antwerp Handelsbeurs site. The majestic 16th century building, De Grooten Robijn, was restored to its original glory and converted into SAPPHIRE HOUSE ANTWERP, an Autograph Collection Hotel that belongs to the renowned Marriott group. Guests can expect 139 rooms with five-star service, a lively gym, a cocktail bar and a fine dining plant-based restaurant. To top it all, the hotel will be the first plant-based hotel in Benelux.
Sapphire House Antwerp is an asset to Antwerp tourism, culture seekers, fashion shoppers and local foodies, but also promises to become a hub for business. Together with the Handelsbeurs, the hotel offers a unique meeting and event concept in which the potential of this historic site can be optimally experienced.